Play inflatable inspections, testing and repairs by MDS Leisure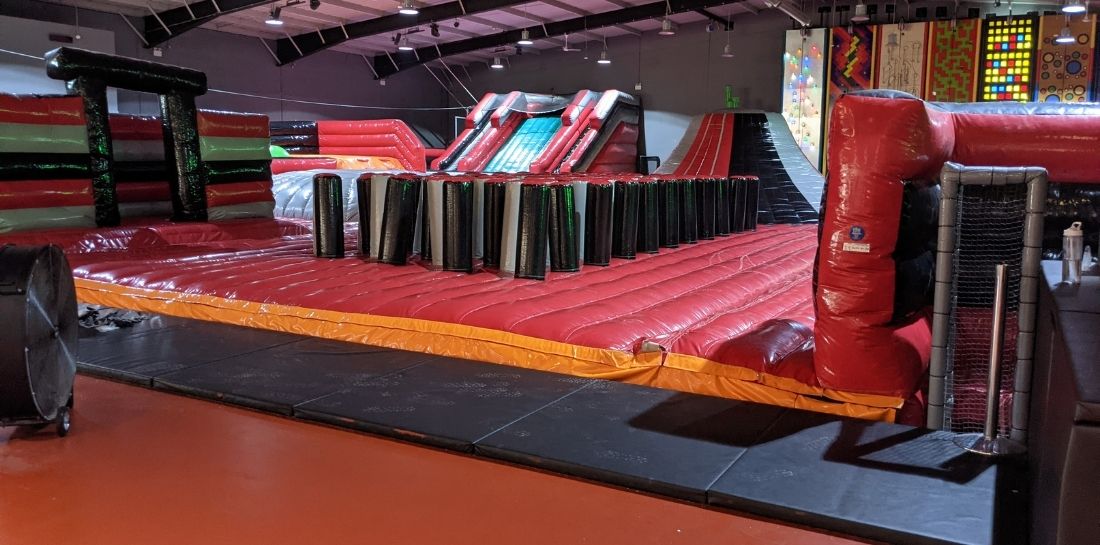 The rise of Inflataparks: inflatable soft play parks for children
Over recent years we have seen a number of developments with inflatable indoor theme parks. In particular the rise of the inflatable theme parks or "inflataparks" - huge play inflatables of every imaginable type, interlinked to create a massive play area for children. From climbing walls to bouncing balls, step asides to slippery slides!
Inflatable play centres require annual inspection by an experienced specialist
The high level of complexity of these large inflatable play parks means that inspections must be carried out annually by an experienced specialist. Extensive health and safety knowledge of indoor soft play systems, climbing walls and gymnastics equipment is also required. It is not enough to simply "tick box inspect" this type of equipment and many inflatable inspectors are not experienced or equipped to complete annual inspections of this scale.
At MDS Leisure we complete thorough examinations of children's indoor play systems and play inflatables including the most complex large inflatable theme parks. Our inspections are based on many years of experience inspecting, repairing, designing and manufacturing play inflatables and indoor play systems. Owner Matthew Sweed is a registered PIPA (Pertexa Inflatable Play Accreditation) Inspector, holds NEBOSH health and safety qualifications and is a key player in the play inflatables industry, working regularly with the Register of Play Inspectors International (RPII), PIPA and the Health and Safety Executive (HSE).
Comprehensive inflatable fun park inspections by MDS Leisure
Our comprehensive inspections involve a thorough and deep analysis and risk assessment for every section of the inflatable play park. The inspection includes a full and detailed report made up of the following components:
Itemised findings, with highly detailed descriptions and photographic evidence
Detail of any hazards, with a risk rating using a simple traffic light system
Required remedial actions, providing options according to the severity of the hazard or issue.
Repairs and maintenance following inspection
As well as carrying out your inspection, MDS Leisure can help you to maintain your equipment and help meet the highest health and safety standard demanded by you and your customers. We are experienced at carrying out all types of inflatable and soft play system repairs. Should your inspection highlight design hazards, we can restyle and remake sections to ensure your equipment is as safe as possible for users.
Book your inflatable play park inspection with MDS Leisure!
Based in Southampton, our inspectors travel the length and breadth of the UK carrying out risk assessments and inspections on inflatable play theme parks. Contact us today to discuss your exact requirements and to book your inflatapark inspection!