Inflatable and Bouncy Castle Repairs
We can mend any inflatable, with any level of damage
The MDS Leisure team has the knowledge, experience and equipment to service and repair all kinds of inflatable, including bouncy castles, pool inflatables and inflatable structures. Depending on the repair required, we can come to you and repair on-site, or remove the inflatable to our fully equipped production and repair facility.
Inflatable servicing and repairs
Inflatable play equipment should be tested for PIPA compliance once a year to meet health and safety regulations. Matthew Sweed, owner of MDS Leisure, is a qualified PIPA inspector. Find out more about PIPA inspections here.
If your inflatable is damaged, we can advise on the most suitable repair solution. In addition, we recommend when normal 'wear and tear' is likely to become an issue, when preventative repairs are necessary to avoid more serious issues.
Take a look at the examples below showing the range of repairs that we can carry out for you - no matter how big or small the repair, MDS Leisure has the expertise to get your inflatable back up to pressure and doing its job!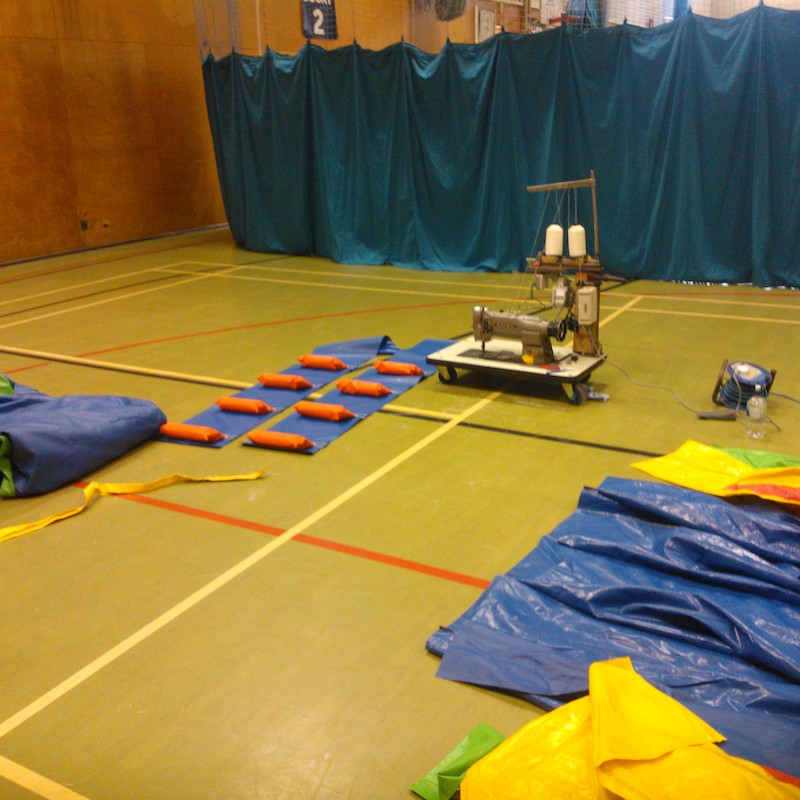 This pool inflatable had a common fault: the steps had worn out. The complicated repair was completed on-site.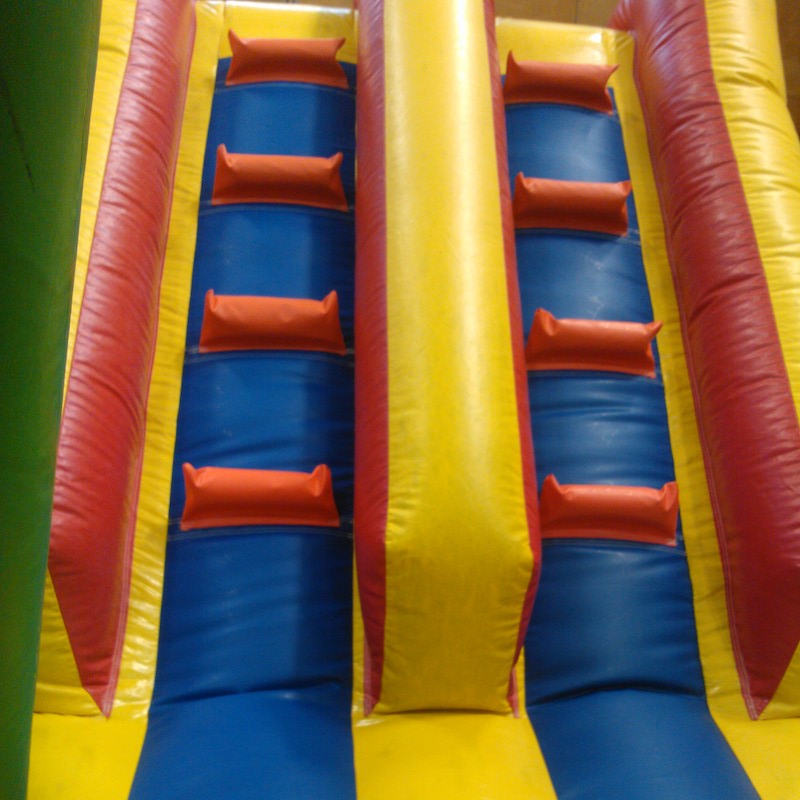 We removed the old step panels and inserted new step panel sections.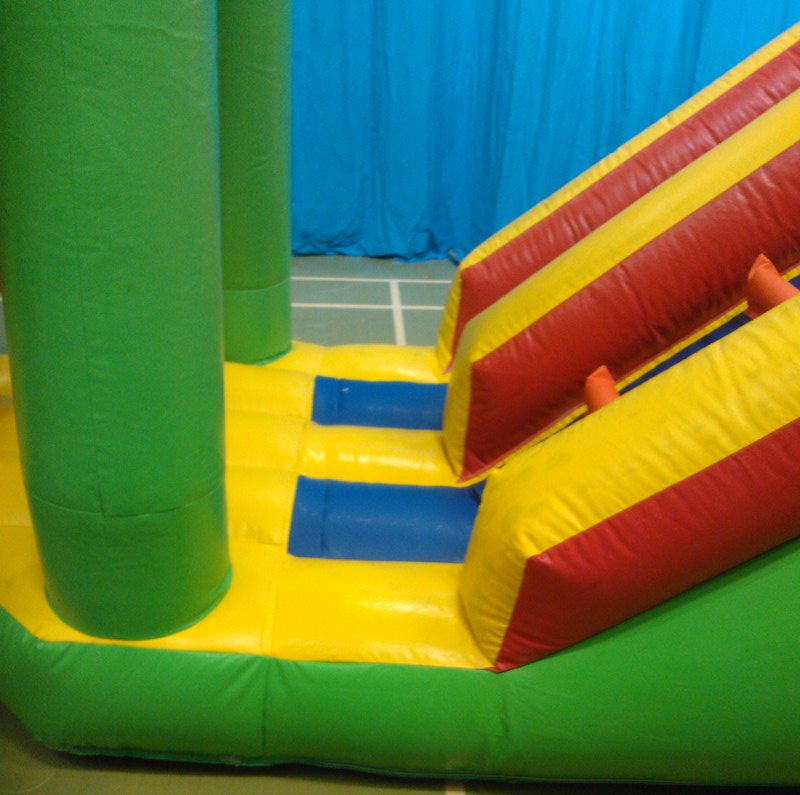 We always recommend replacing the step panels. Individual steps can be repaired, but we usually find the remaining steps are not far from wearing out.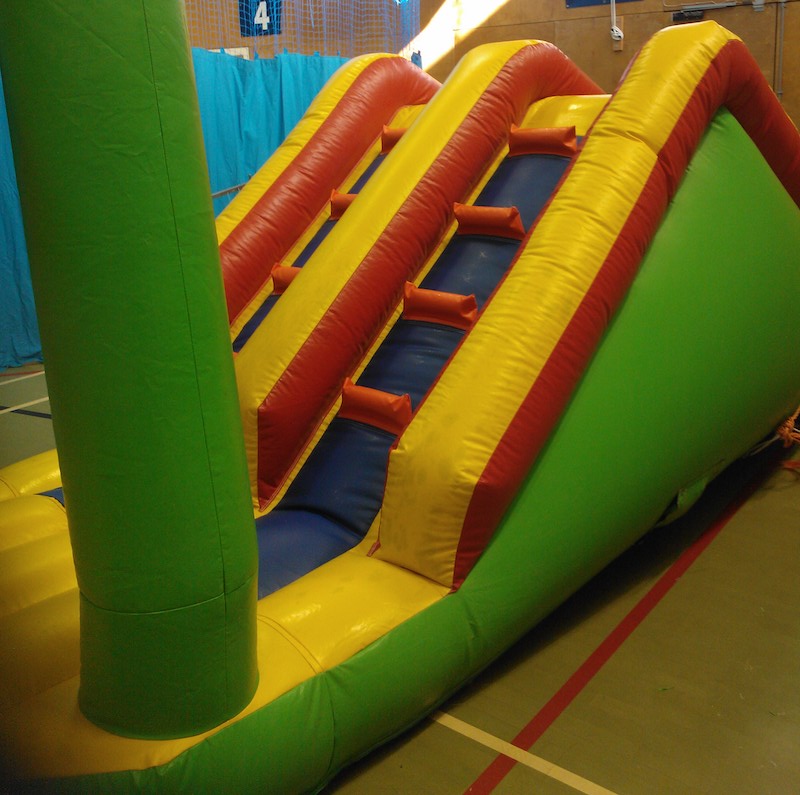 The new steps will outlast the life of the inflatable! The unit was soon ready to be used - no cancelled parties here!
Repairs to nets and features within inflatable structures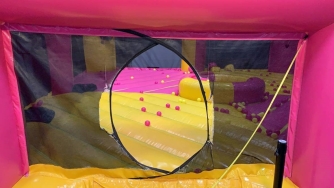 Scrim net panels on play inflatables provide fantastic containment while allowing maximum visibility for staff and carers supervising play. However they tend to wear fast and are tricky to repair.
No problem to us at MDS! We repaired this inflatable on site, adapting the entry way to resist a similar failure: a little reduction in visibility but still allowing for supervision and observation.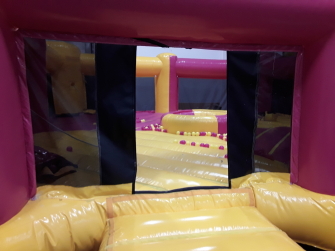 Get in touch to discuss your inflatable issues!
The MDS Leisure team will happily discuss your requirements and determine the best solution to repair - and maybe improve - your inflatable.
So give us a call and send us a picture of the damage that requires attention, this is normally all we need to provide you with the best advice and a quotation to work on your behalf.
HAVE QUESTIONS?
We're always here to help
Email our experts
enquiries@mdsleisure.co.uk