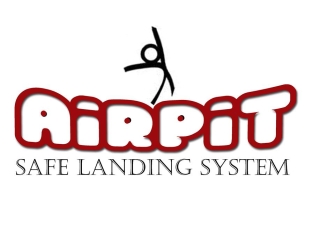 AirPit Tumble Tracks
Gymnastics air filled tumbling mat
The AirPit Tumble Track is an inflatable gymnastics mat that provides a safe and soft area for tumblers to practice skills and combinations with plenty of space for coaches to stand and spot. Our air filled gymnastics mats provide the perfect surface for training and performance progression, for all ages and abilities. Custom made, our tumble tracks normally have a central stripe and edge stripes that assist the gymnast with directional travel during somersaults and rotations.
Our air-filled tumble tracks are great asset for schools and gymnastics clubs, both those with a dedicated gymnastics venue and those taking place in a general sports facility.
Custom designed to your precise requirements
The Tumble Track is made from high quality PVC. Custom designed and manufactured by our expert team, colour and size can be tailored to your needs, ensuring your AirPit fits perfectly into your training space and your branding. If desired, we can also have your teams logo and graphics printed onto the side of your tumble track.
Easy to store
AirPit Tumble Track inflates in just a few minutes and is supplied with a Gibbons Fan inflation device. When not in use the gymnastics track rolls up for storage: on average the roll will be 1200mm long x 1000mm diameter, however this will depend on the exact size of your Tumble Track!
AirPit Tumble Track comes with a two-year warranty plus Health and Safety certification for one year. Each AirPit is inflated and inspected prior to shipping to ensure they are safe and suitable for use.
Place your order in our online shop!
Contact us to discuss your exact AirPit requirements
Take a look our other AirPit products: AirPit Soft Lander and AirPit Landing Mat

HAVE QUESTIONS?
We're always here to help
Email our experts
enquiries@mdsleisure.co.uk