Custom made covers, screens and protection
Creating safe and tidy solutions
MDS Leisure can design and manufacture covers, screens and padded protection for many different situations in your facilities. We combine Health and Safety inspection expertise with a wealth of experience servicing and repairing equipment at gymnasiums, sports and leisure centres. This ensures we can look at your 'situation' from both a practical and safety perspective.
In particular we have created bespoke covers for gymnastics mats and equipment, plus padded covers to cover brackets and other equipment in sports halls. Whether you need bag covers to keep your arena nets tidy and out of harm's way, padded wall coverings to add protection at the end of a gymnastics tumble run or covers to keep occasional-use equipment in pristine condition, we can help! Our design and manufacture team can create pretty much whatever you need - just give us a call and we'll see what we can do!
Equipment covers
Keep your equipment tidy and in good condition with a custom-made cover. Our gym mat and swimming pool mat covers are made from durable high quality PVC to fit your pile of mats, in the colour(s) of your choice, matching your branding if required.
For gymnastics clubs and sports centres we can improve the durability of your existing equipment with custom made covers, including additional upholstery covers that are easier to keep clean (as pictured below) and covers for storage. We can make matching and club branded covers for pommel horse, vaulting table, fitness equipment... get in touch to discuss your exact requirements!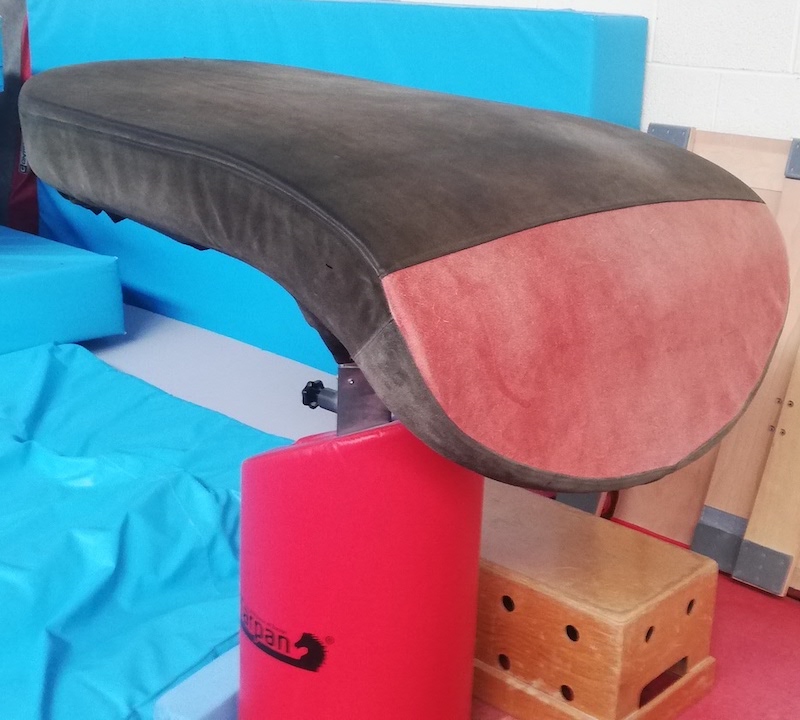 This gymnastics vaulting horse was showing signs of wear and was difficult to keep clean.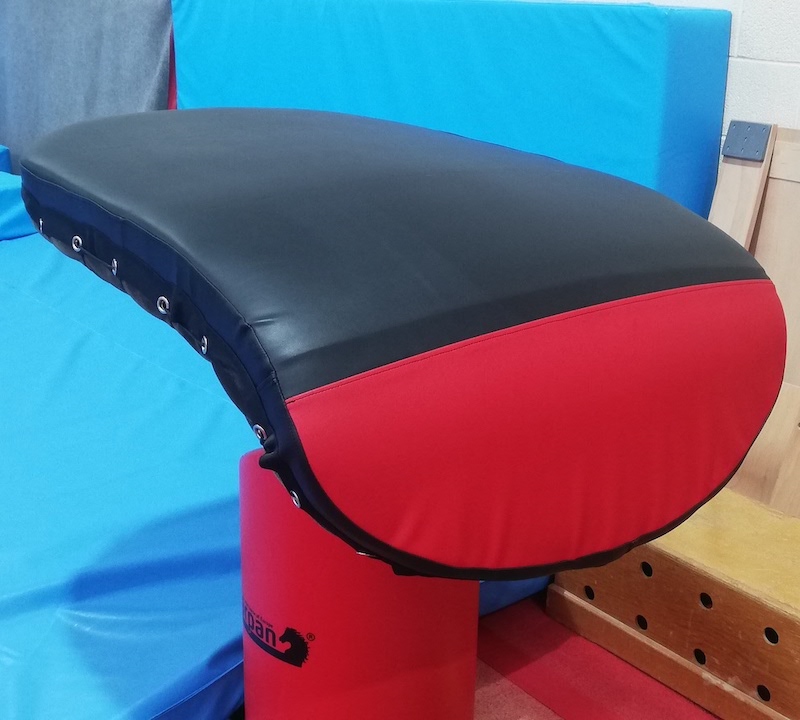 Our team created a new cover, matching the existing colour, that can be removed for cleaning - important during the pandemic.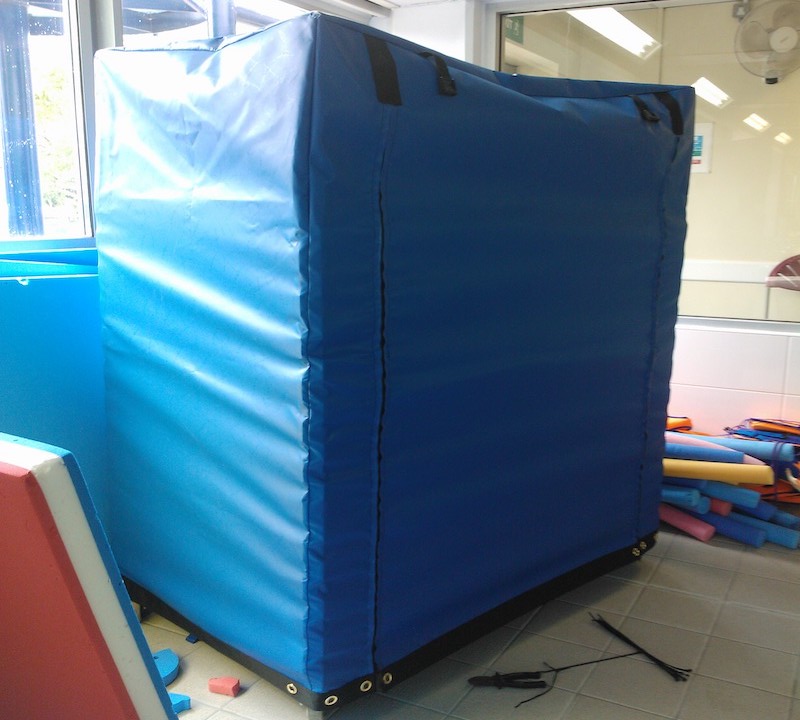 This smart blue cover was created to cover equipment in a sports centre.
---
Padded covers for brackets and walls
In sports halls and gymnasiums there are often walls, brackets and fixings that pose a potential safety risk. The MDS Leisure team will custom design and manufacture padded covers for protection. See the example below showing smart yellow padded covers for folding punchbag brackets that could pose a health and safety risk when not protected.
Sometimes entire walls can pose a safety risk, particularly when space is limited. Adding a padded wall protection will cover hazards on the wall and reduce the risk of accidents. See the green padded wall below for inspiration.
Our padded covers are custom made to fit perfectly; whatever the issue we can make you a solution!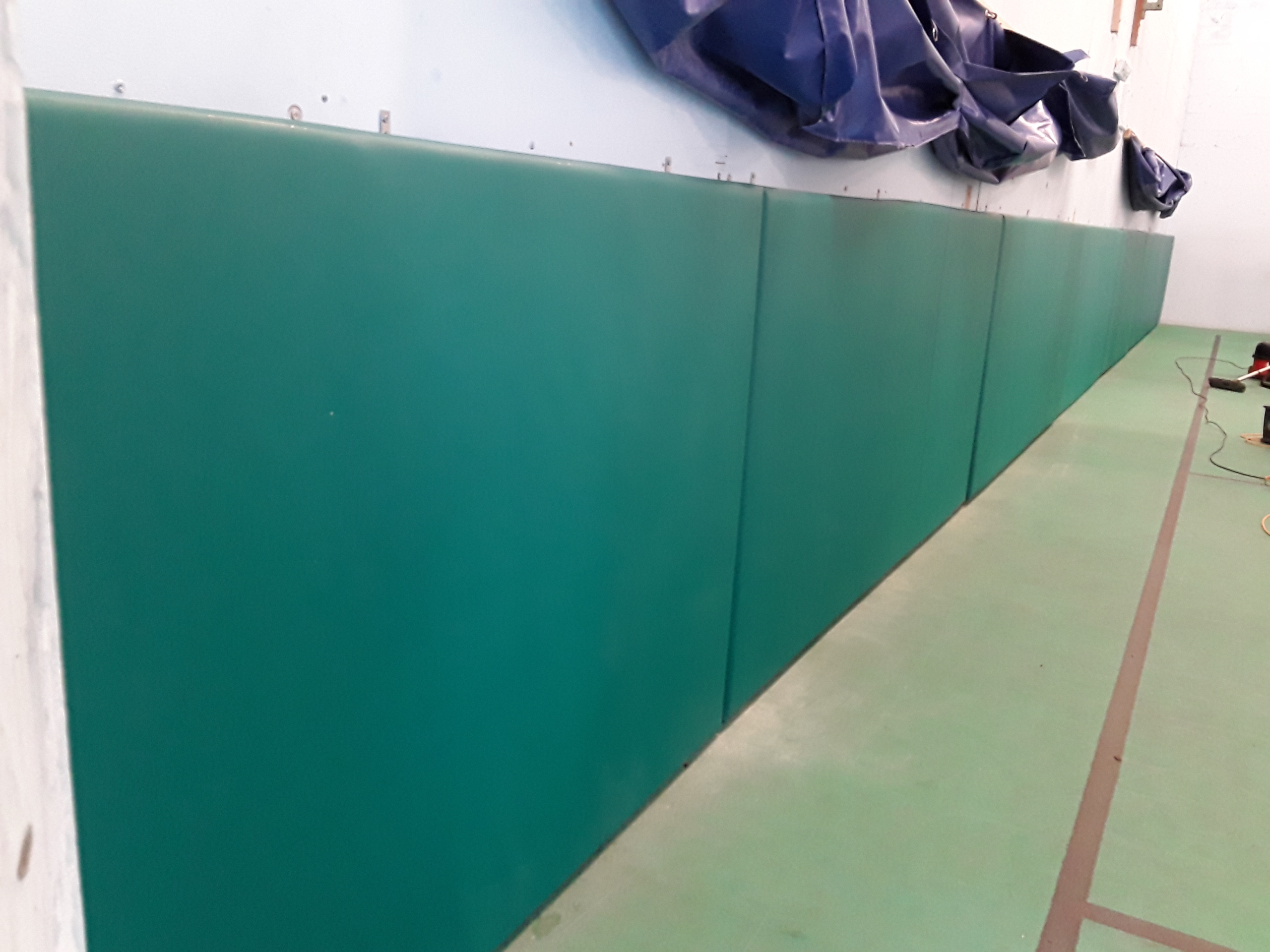 Foam filled protective padding for sports hall walls.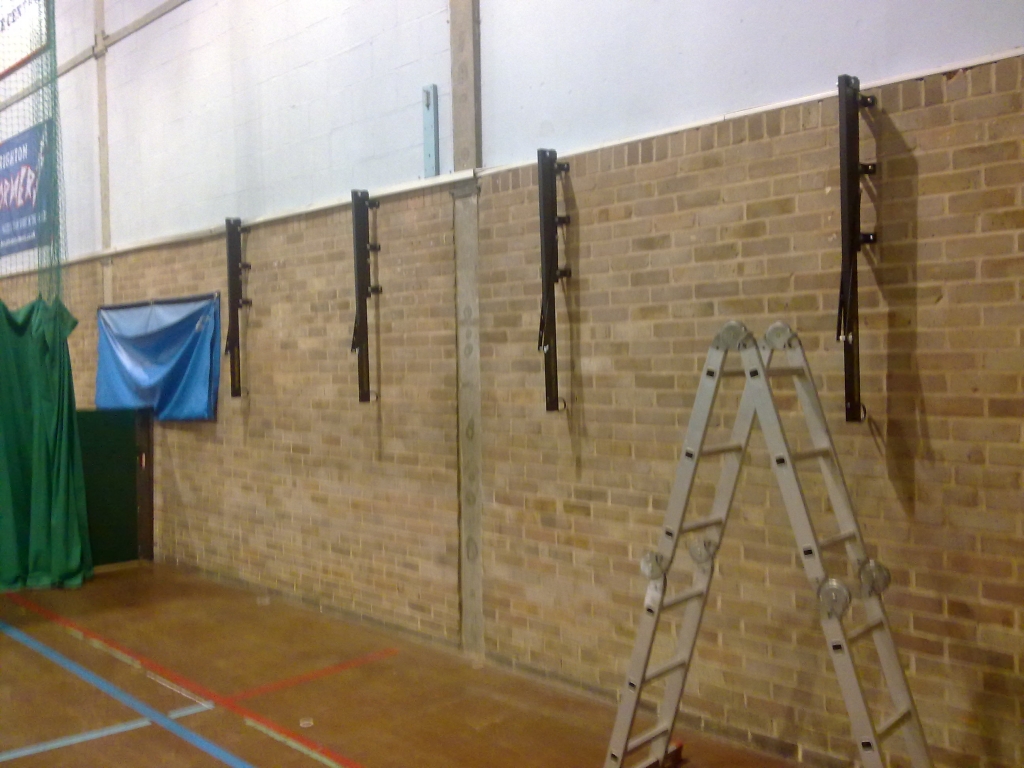 Folding punchbag brackets newly fitted...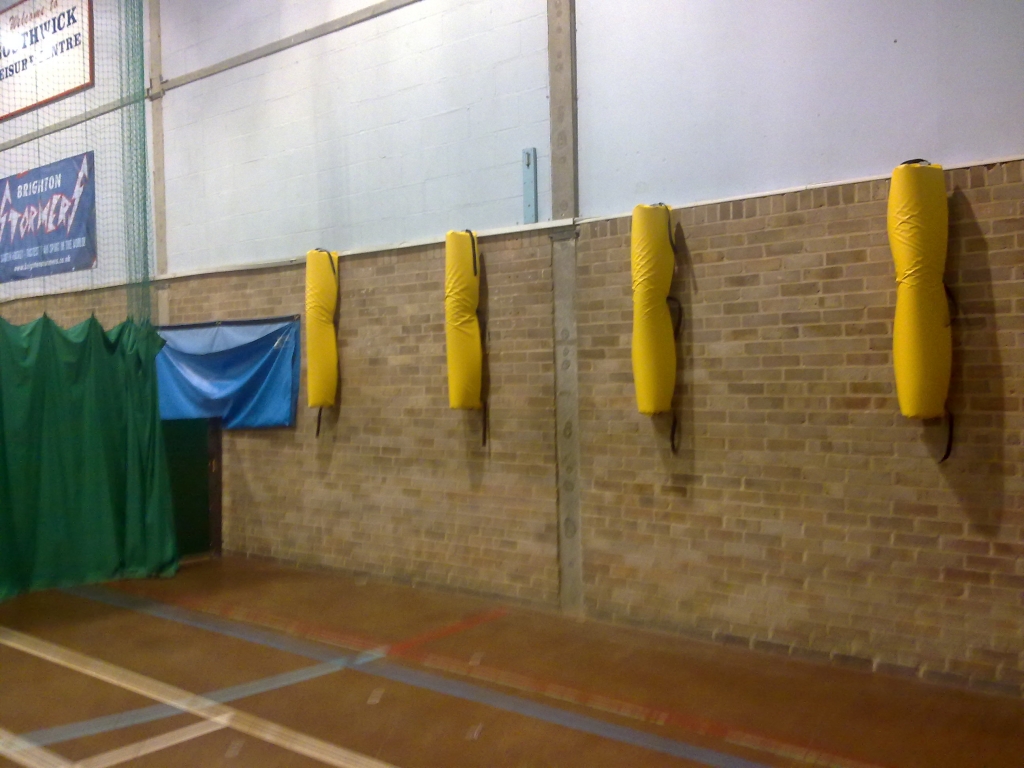 ... and covered with smart padded protection.
---
Custom made screens
The MDS Leisure team can made custom screens for all manner of uses, both indoor and outdoor.
We have previously made screening for sports hall balconies to protect from shuttlecocks disappearing into the roof beams and smart screens to act as semi-permanent walls to control the flow to traffic and to section off storage areas.
We have also made bespoke screens for exhibitions and events, creating green screen booths for virtual reality stations and also transparent screening to protect from the elements.
Give us a call with your requirements and we will design you a solution!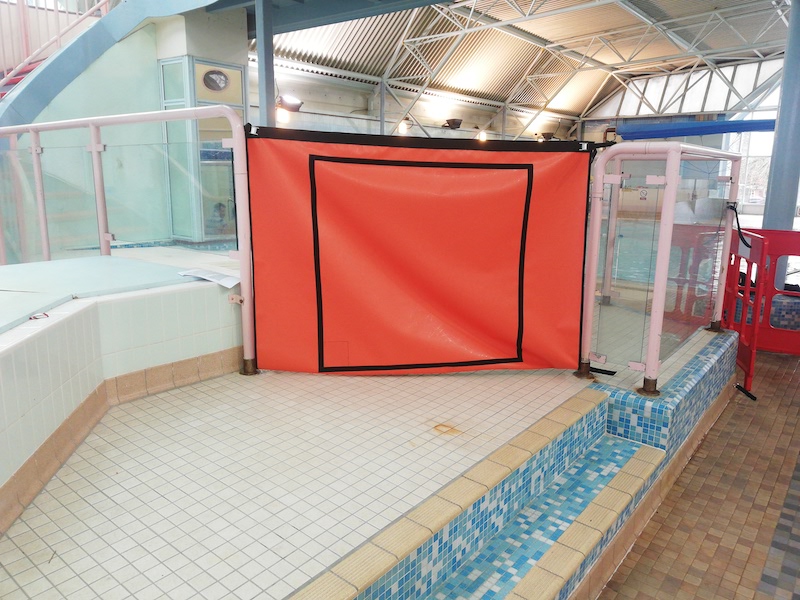 Bespoke screen to section off an area in a sports centre.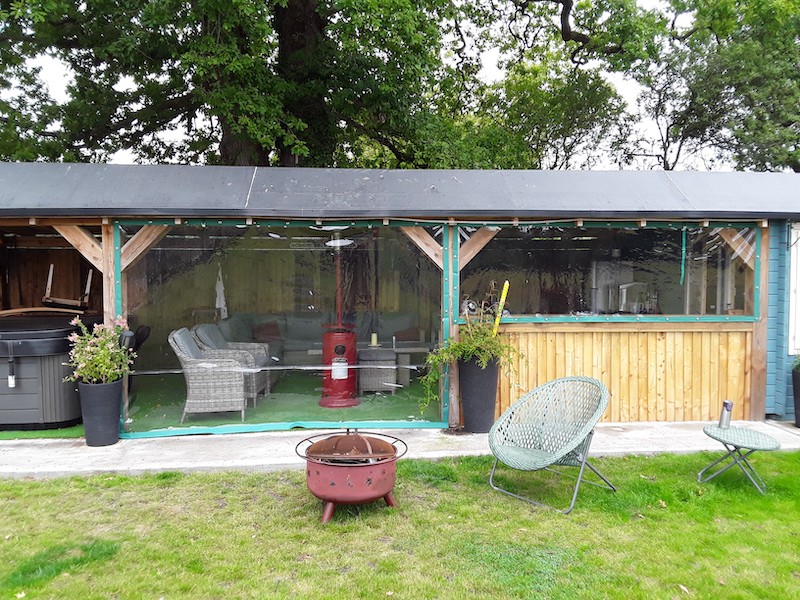 Custom made screen for covered garden space, creating temporary wall for those inclement days!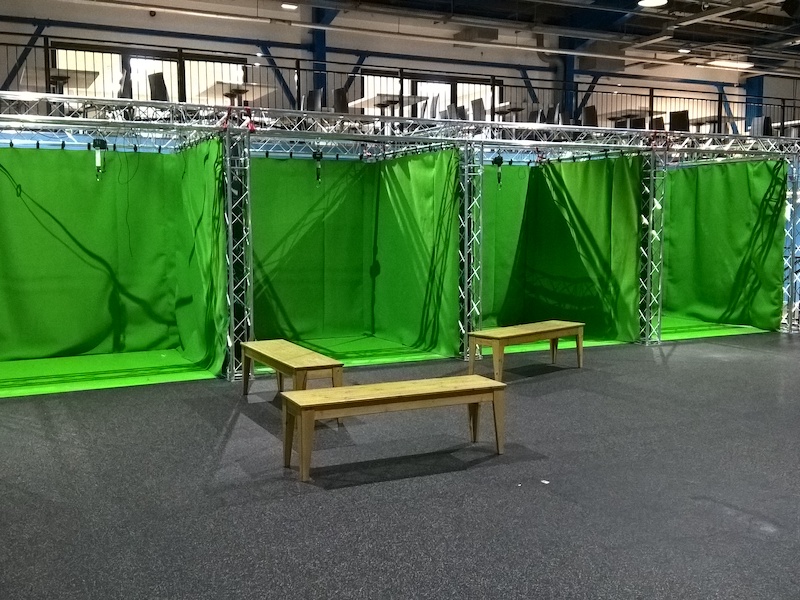 Virtual reality green screen booths.
Bespoke plastic screen for the side of a vehicle trailor - perfect for outdoor events.
Email our experts
enquiries@mdsleisure.co.uk