Soft play system repair and maintenance
Children's soft play system maintenance, repair, refresh and renewal
Matthew and David have over 40 years experience between them and can work with any equipment from any company and from any country. There are some very specific concerns at present with imported equipment, which the MDS team can help to resolve.
Play system maintenance and repairs
The MDS team are qualified to carry out a health and safety inspection on your children's soft play system. Following the inspection they are able to carry out all your play system repairs and replacements, health and safety consultancy and improvements at your convenience.
---
Play system add-on sections, rebranding and renewal
Whilst inspecting and maintaining your soft play system, the MDS team can advise on improvements such as new features and interactive items that will ensure your play centre remains exciting and enticing to clients. Having worked with many different play systems they know what works, what is popular and, importantly, what to avoid!
Changing the style or theme of a play area can make a big difference at a lower cost than replacing the entire frame. An existing play frame can be stripped to bare steel and board before a new "skin" is added. This provides you with a new play system with new style, new features and a fresh new look while not having to purchase new slides and other items that could be very expensive. Find out more about our soft play creation here.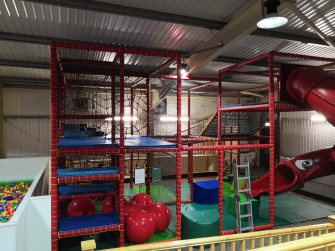 A spectacular refurbishment for Drimsnie Estate in Scotland. This was a bare metal refurbishment, all that remained of the original system was the spiral tube slide! Now it looks like new!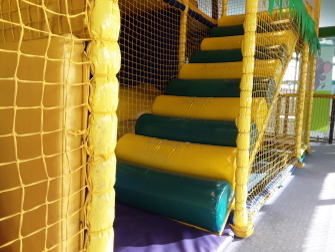 The entrance 'log' stairs to this soft play system were worn and in need of repair...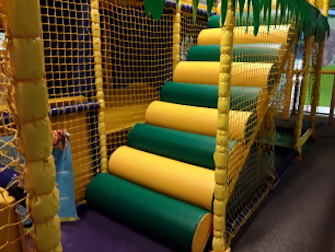 The client was happy with the existing colours, but for a little twist we alternated the end colours on the logs to freshen it up, a simple and effective improvement.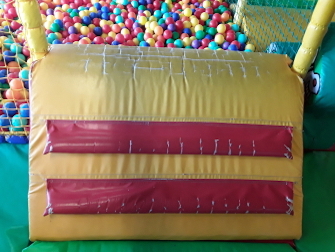 The ball pit entry ramp was very worn and in need of repair...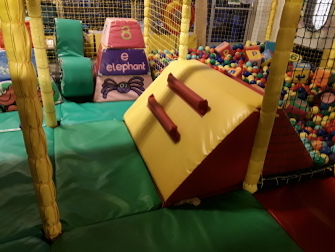 The new cover. The foam fillers on some of these ramps are very costly to replace, so where we can we try to re-use.
HAVE QUESTIONS?
We're always here to help
Email our experts
enquiries@mdsleisure.co.uk