Arena Curtains and Nets Repair
From small holes to large rips and entire curtain replacements
The MDS Leisure team provide a comprehensive on-site repair and replacement service for sports hall and arena nets and curtains, as well as drama studio and stage curtains. We can also repair cricket nets, golf range nets and other sports and leisure curtaining and netting.
Our expert repair team can deal with all your canvas curtain and net curtain issues! From small holes to large rips, missing sections to full curtains, MDS Leisure will visit your premises and repair your curtains and nets.
Our curtain and net services include:
Rips
Hem damage
New tabs and clips
Adjustment
Replacement sections
Whole canvas replacement
New net and curtain creation
Colour matched professional repairs and replacements
We use a heavy duty, twin needle industrial sewing machine that stitches the material using very strong thread. Before sewing, the torn fabric is trimmed to reduce the fluffy raw edges that appear when canvas rips. The rip is then folded and double stitched to provide a tidy and strong professional repair. Where required, new canvas sections can be sewn into a curtain to replace lost or badly damaged material, this includes completely replacing the canvas. Colour matching will vary due to varying colour batches and age of material.
Our team can also re-hang your nets and curtains, adjusting the drop lines to ensure they sit level and draw more effectively.
In addition to repairs, we can create bespoke curtains and nets to fit your exact requirements. We recently created new nets to sit across a balcony, from handrail to ceiling, that now stop balls and shuttlecocks from landing on the balcony or roof.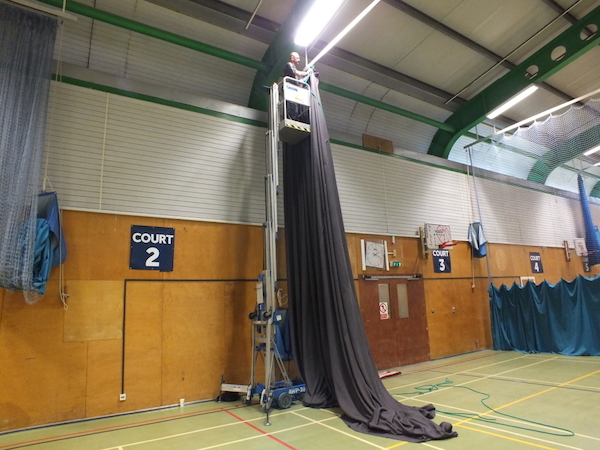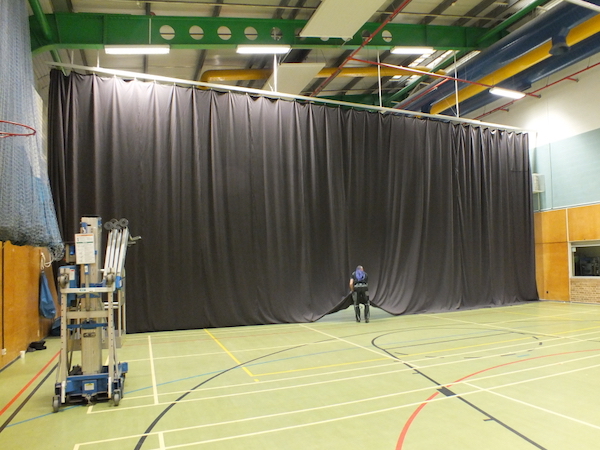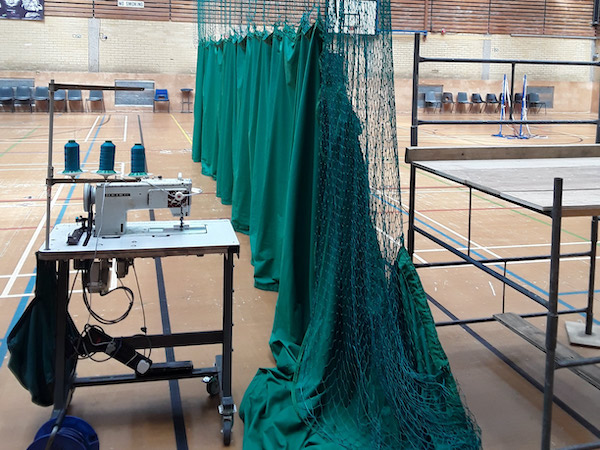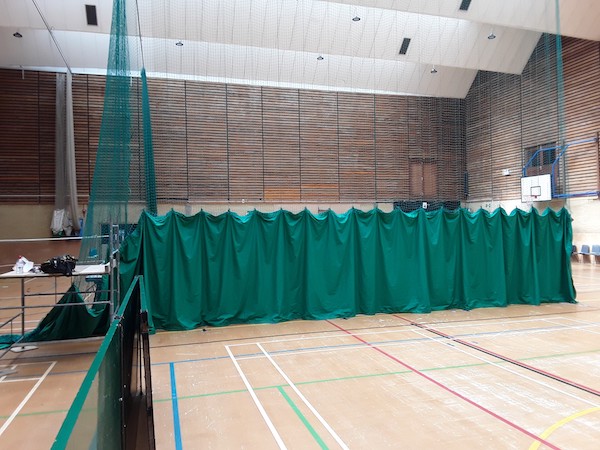 HAVE QUESTIONS?
We're always here to help
Email our experts
enquiries@mdsleisure.co.uk