Custom made soft play systems
Creating safe, exciting children's soft play systems
MDS have been active within the soft play industry for over twenty years and have pretty much seen it all and have worked with many of the other quality companies and so are familiar with their styles and methods.
Hence we are delighted to take on new challenges to which we will bring a high level of creativity and expertise. We relish the chance to discuss new, different and interesting ideas, so get in touch with us and let's see if we can bring your imagination to life!
Ground up for the design and build of new play frames, we look out for new and interesting ideas!
We do not build big blocky play frames! We would rather focus on creature creativity and feature rich equipment that children will engage with and what to come back to time and again! We want to create a play experience that is, involving, engaging, enhancing and most of all FUN!
Play system upgrades, add-on sections and renewal
Children's soft play centres can lose their sparkle as clients become familiar with the equipment. This can be resolved with the installation of new features and interactive items. Whilst inspecting and maintaining your soft play system, the MDS team can advise on improvements based on their wide-ranging experience. Having worked with many different play systems they know what works, what is popular and, importantly, what to avoid!
You might also like to add a new style. Rebranding a play area can make a huge difference at a far lower cost than replacing the entire frame. A step below a whole new system, an existing play frame can be stripped to bare steel and board before and entirely new "skin" is added, this in effect give you a whole new play frame with new style, new features and a fresh new look while not having to purchase new slides and other items that could be very expensive.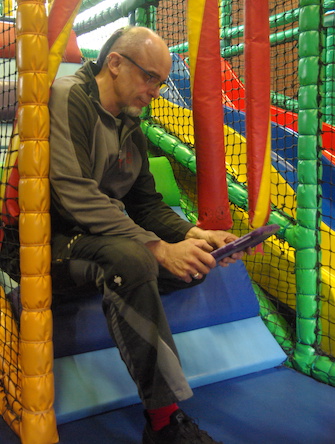 MDS Leisure's Matthew Sweed hard at work inspecting and designing improvements to a children's soft play system.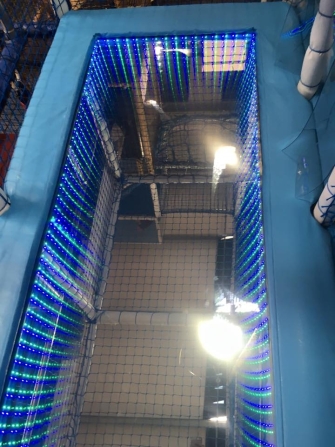 This large and impressive yet totally safe infinity floor was created using a mirror and LEDs.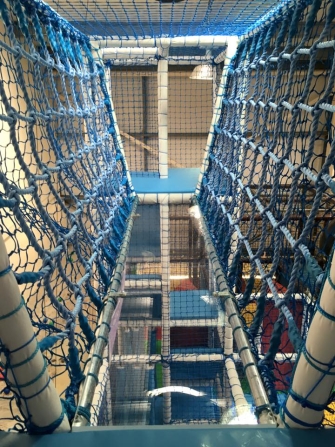 We love creating walkways - this was designed and built by Matthew to custom fit the play system.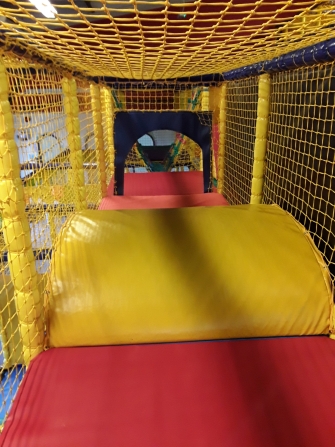 This hump was repositioned from one section of the play area to a different section where it fitted in far better with its surroundings.
HAVE QUESTIONS?
We're always here to help
Email our experts
enquiries@mdsleisure.co.uk