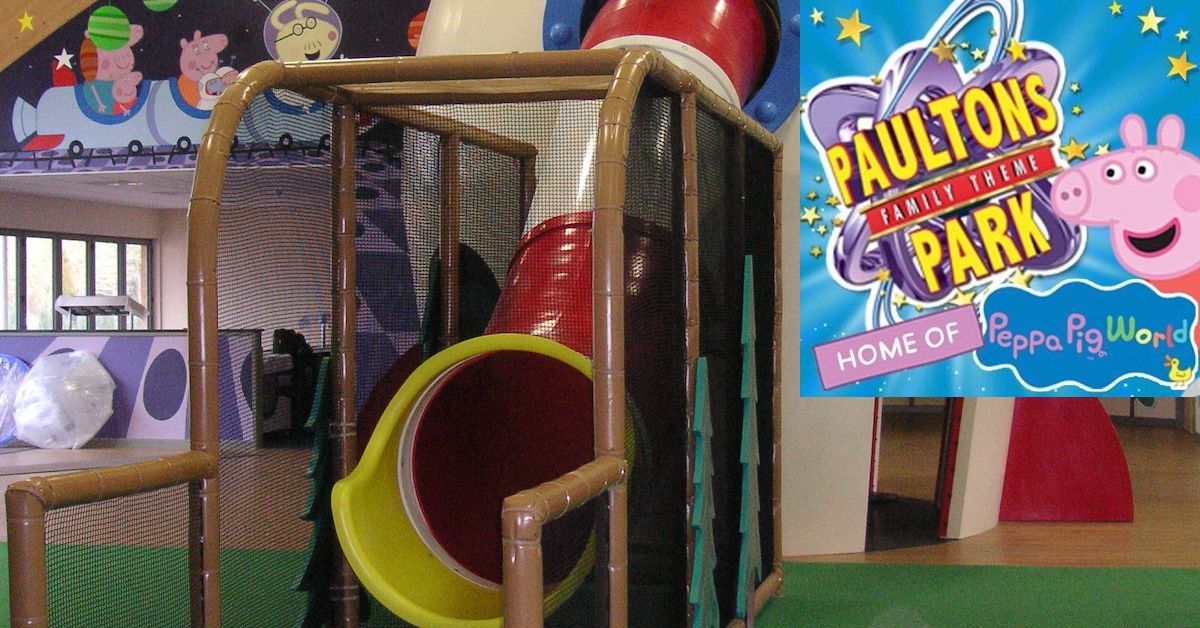 ---
Each year MDS Leisure work hard with Paultons Park in Hampshire to keep Peppa Pig World a safe and lively environment where thousands of children can play. Recently we carried out a refit, repair and replacement service in the indoor play zone, George's Spaceship.
With over 20 years' experience inspecting and repairing children's soft play systems, we were quickly able to mend the wear and tear issues on this popular Peppa Pig World attraction, replacing some items like-for-like to keep it looking smart and ensure children could play in safety.
Repairs to soft play sections
Several sections of the soft play system needed to be replaced completely; after many years of heavy use, they were beyond repair. We recovered and reused the support ramp as we do not needlessly discard serviceable items. Onto this, we replaced the backing board, foam and upholstery covering.
We removed, recovered and refitted the green hump features, that had worn excessively along the edges and corners. And we recovered entry steps, matching to the original design.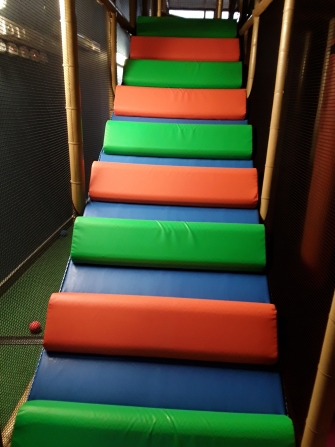 Repaired clamber log access ramp.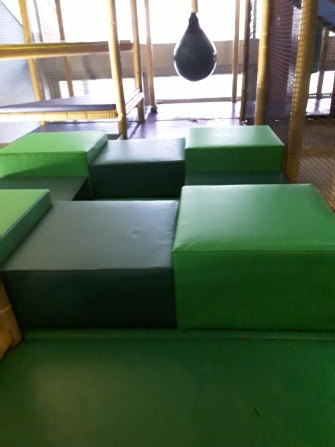 Soft play hump area repairs.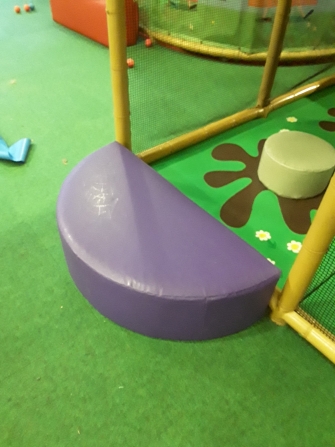 Health and safety repairs
In addition to the soft play upholstery, various other sections of the play system required urgent attention.
In the ball pit area, we replaced the clear strips in the butcher's curtain, which is the device helping to contain the foam balls located in this area.
A hard plastic slide had very worn soft padded orange lane guides. Our team removed and re-upholstered these on site.
We added a new base rail to the play system to allow a new Spider Web feature to be installed in place of a damaged old feature. In addition, the webbing deck featured below was removed from the system and re-machined. It is common for these to strap to pull apart after long periods of use.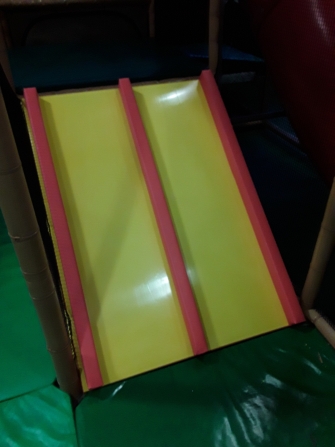 Repair to slide padded hand rails.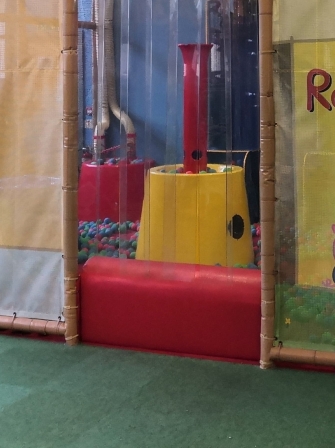 Repair to butcher's curtain.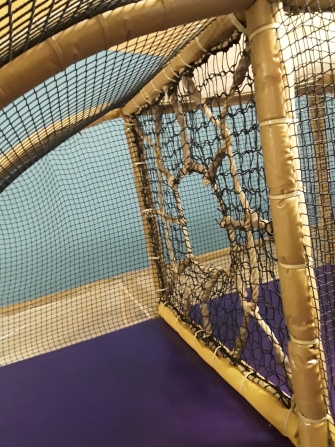 New base rail to spider's web.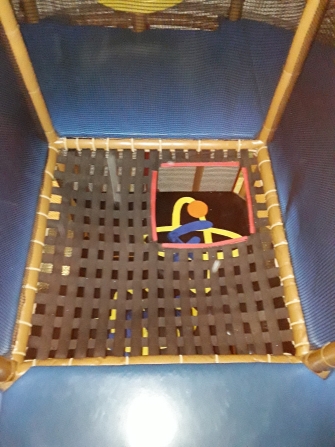 Contact us for soft play repairs!
The MDS Leisure team have the experience and qualifications to inspect, repair and replace soft play systems of all sizes, and with all features. No wear and tear issue or safety complication is too difficult for us!
Get in touch for a chat, we'd be delighted to help you! Email us on service@mdsleisure.co.uk or call 023 8178 3435.