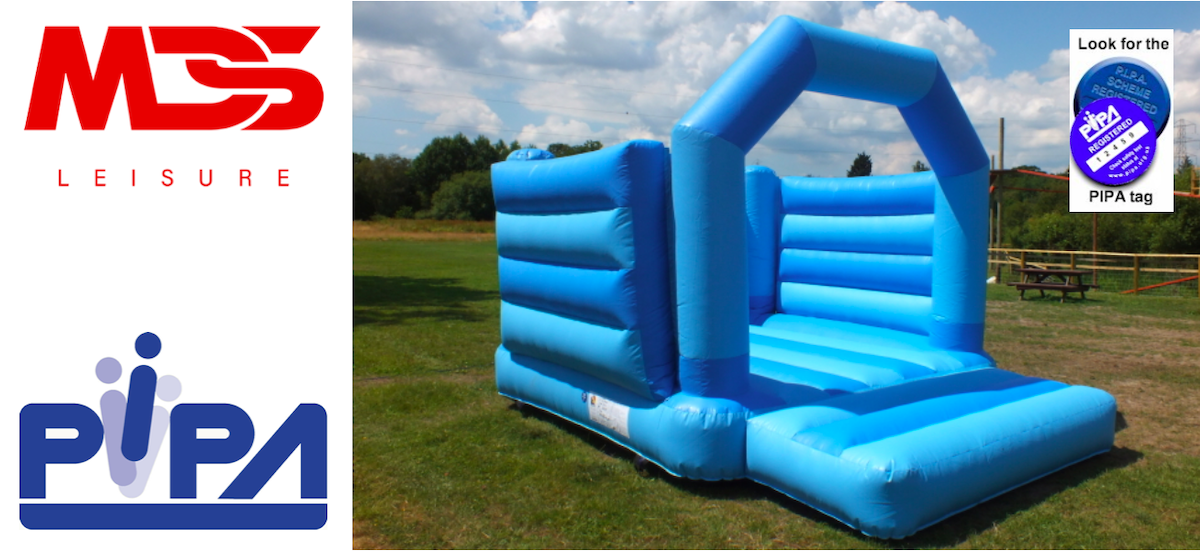 The importance of PIPA testing
If you are purchasing, hiring or using a bouncy castle or other play inflatable, it is really important that you check its Health and Safety credentials.
The PIPA inspection scheme was set up by the inflatable play industry to ensure that inflatable play equipment conforms to recognised safety standards. The scheme is supported by the Health and Safety Executive (HSE) who were consulted at every stage of its development, as well as all the industry associations and Local Authorities.
PIPA (Pertexa Inflatable Play Accreditation) delivers improved safety for users, quality assurance and certified initial and annual testing.
The PIPA Tag
All bouncy castles and other inflatable play equipment manufactured or imported into the UK should have a uniquely numbered PIPA tag and be listed in the PIPA database. This tag means it has been tested against stringent standards and has passed the initial PIPA test.
If you are hiring or buying an inflatable you should look for the tag number actually on the unit.
A PIPA tag means the inflatable play equipment is designed to a recognised safety standard, tested by a nationally qualified inspector and approved for commercial use.
If there is no tag, then it has NOT been tested under the PIPA scheme. Untagged units will be inspected and tagged as and when they are presented for annual testing.
National PIPA Inspector at MDS Leisure
Owner of MDS Leisure, Matthew Sweed, is a National PIPA Inspector and is fully qualified to test and inspect your inflatable play equipment for compliance. Bouncy castles, inflatable slides and obstacle courses are covered by the PIPA scheme.
The MDS Leisure team can also inspect and service water inflatables, fully enclosed soft play systems (including ball pits), trampolines and gymnastic equipment. The team also offer a full repair service.
Get in touch to organise a play inflatable inspection.