Your soft play system in our safe hands!
---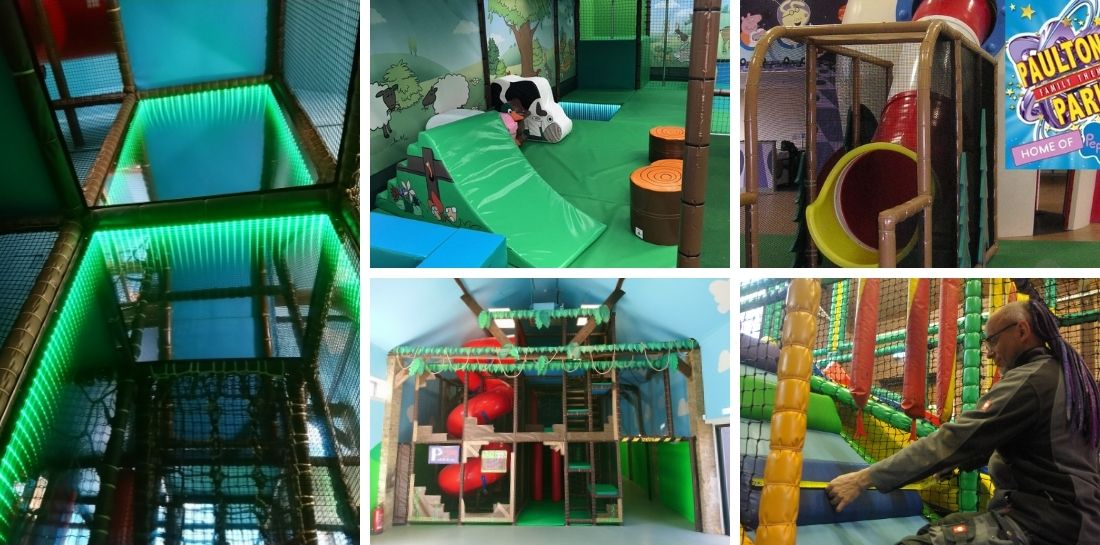 MDS Leisure can help with all your soft play needs!
MDS Leisure is your one-stop shop for all your single- or multi-level soft play system needs. Whether you're looking for a health and safety inspection, repairs and maintenance, sections redesigned and upgraded or a complete system renewal, we can help!
Over 25 years experience in the soft play industry
Our senior engineers, Matthew and David, have over 25 years experience of inspecting, servicing, repairing, improving, designing and installing soft play systems, as well as in the play inflatable and professional sports industry. The team brings a wealth of knowledge and truly understand every aspect, from health and safety to the importance of every nut, bolt and piece of string!
We can work with any equipment from any company and from any country. There are some very specific concerns at present with imported equipment, which we can help to resolve.
Play system inspections by a qualified health and safety professional
A regular, thorough inspection of your soft play system is of paramount importance to ensure the highest levels of safety. Our chief inspector, Matthew, a professionally qualified health and safety inspector and consultant who works regularly with the HSE and other industrial regulatory bodies, carries out all our play system inspections.
Upon completion he will take time to talk you through the findings and action required. Within two working days we will provide a full inspection report with photos and a traffic light risk assessment, enabling you to prioritise corrective work.
Experts at all types of soft play repairs and enhancements
Whether you are aware of wear and tear that needs attention or are looking to correct issues highlighted in an inspection, the MDS Leisure team can repair, reupholster and replace like-for-like all elements of your soft play system.
In additon, the team can advise on improvements such as new features, add-on sections and interactive items that will ensure your play centre remains exciting and enticing to clients. Having worked with many different play systems they know what works, what is popular and, importantly, what to avoid!
The cost-effective way to create an exciting NEW soft play system!
Changing the style, branding or theme of a play area can make a big difference at a lower cost than replacing the entire frame. Our creative and experienced team can design you a competely new play park, then strip your existing frame to bare steel and board before adding a new "skin." This will give you a new style, new features and a fresh new look without having to purchase new slides and other items that could be very expensive.
We will help you create a safe play experience that is involving, engaging, enhancing and most of all FUN!
Get in touch to discuss your soft play system needs today!
Contact us today to organise your free consultatation on how how we can help your business with soft play inspections, repairs and improvements.